The opportunity to be featured in Better Homes and Gardens presented itself after having several other spaces in my home and clients homes photographed for BHG specialty magazines. I had been working with the incredibly talented Donna Talley, Stylist and Producer for Meredith Corporation, for a few months when she mentioned the idea of submitting a project for the I Did It section. We both thought my central command center would be the perfect project and after review, the BHG team loved it's incredible function and ease for any homeowner to implement. They thought it was perfect for their get organized-theme January 2024 issue.
It was A-GO! Yippie!!
From that point, a date for shooting took place, which was in mid-June, and the rest was history. O wait… I failed to mention one important detail. My kids were also asked to be in the feature with me. Yikes. That news alone made the pressure (pressure I put on to myself) for perfection that much more. Not only did I have to look good, but I had to worry about how my kids would look (not too big of a deal) and how they would act (sometimes a challenge).
In the end, all the details came together to create an effortless and engaging feature!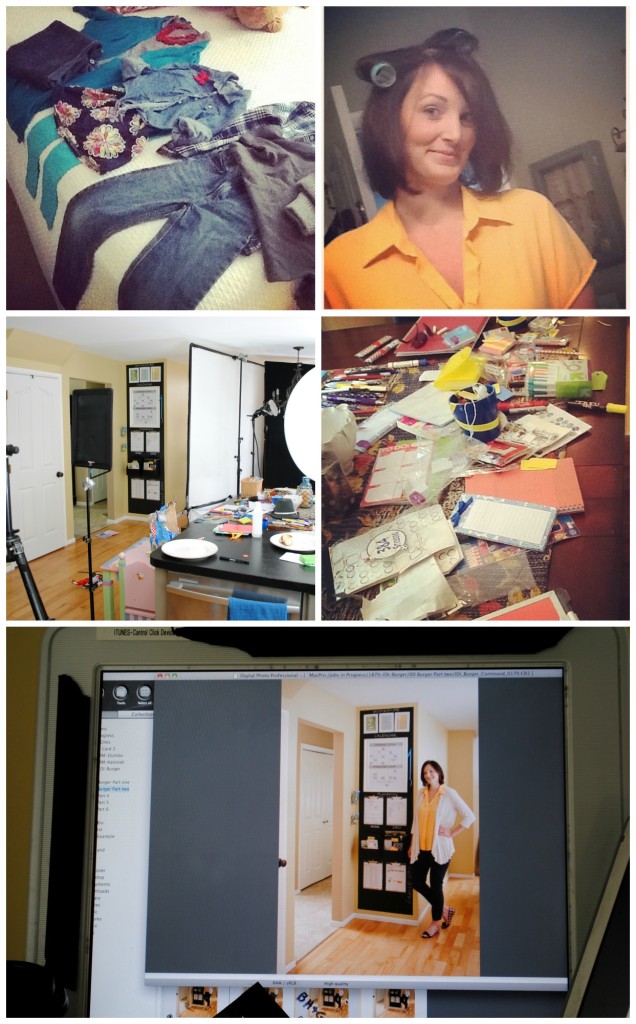 So let me take you through the nitty-gritty details of my Central Command Center and share with you why this 30-inch wide wall works + functions so well…
1. The smaller the better.
Often when given more space, it becomes overwhelming, cluttered, and non-functional. When you have a smaller space to work within, you're left with only the true necessities. The wall of my central command center is about 30-inch wide, yet it's extremely functional filled with elements that suit our family needs – a customized calendar, small storage boxes (for keys, glasses, and other every day needs), kids charts, pen/pencil holders, and of course important inspirational words all on top of a chalkboard wall. Each element is used. Each element serves a purpose.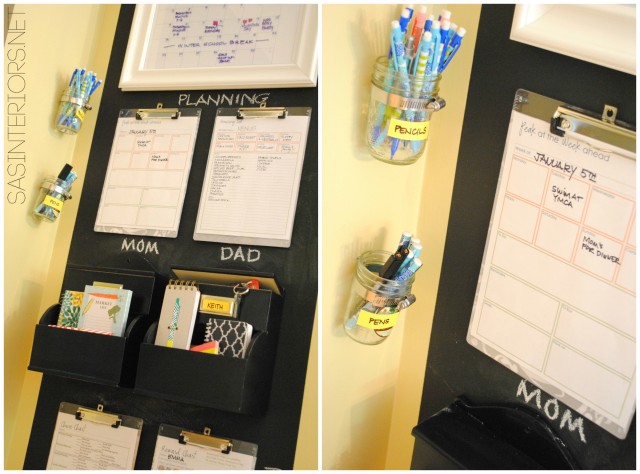 2. Location. Location. Location.
Choosing a central location in the home is important for making the most use out of a central command center. This small, but uber-functional wall in my home is located near the foyer and close to the kitchen. It's a spot that is in the 'hub of the home' and can easily be seen / accessed.
3. Change it up often.
Since I created this command center 2 years ago, it's had multiple updates. Even from the time of the photoshoot, the 30-inch sliver of wall space has changed. Why? Because our family needs have changed. We still have the calendar (that's a must to keep us on track), but other elements of the wall have been updated. Being open to making adjustments either seasonally or yearly is important. By simply making a few needed changes, it keeps the space fresh, new, and always 24/7 functional.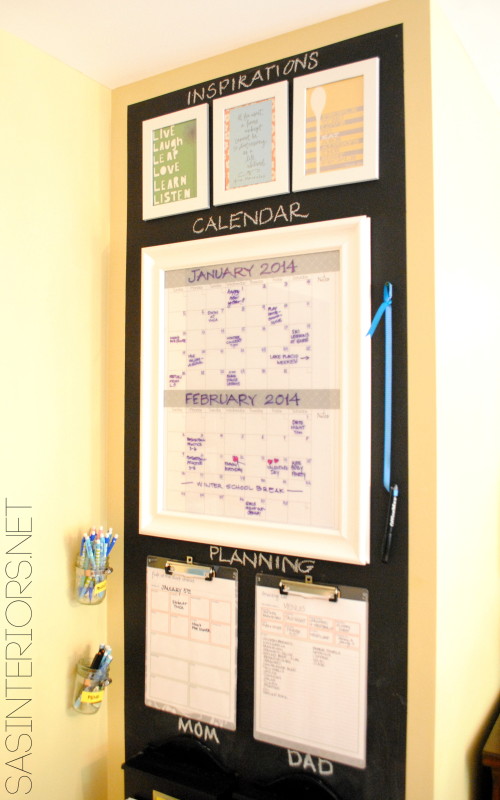 4. Make it fun.
Anything that has a sense of whimsy, color, and/or a bit of personalization is sure to be fun and usable. The most important part of creating a CCC is to use it. And as with anything, it takes time to get used to. When creating a command center, make it a must to look at and use every day. After a few weeks / months you will see how much you depend on the space to keep your family on track so you know where you are going when!
More to read:
Six Things To Be On The Lookout For In Property Investment
Buying An Investment Property In Australia
Finding the Best property investment in Australia