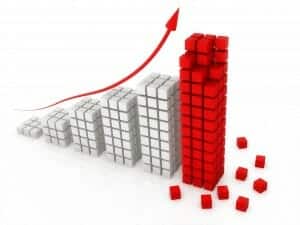 Prices For West Loop Condos Are Up Again
July's numbers are in and the news keeps getting better for Chicago home and condo owners, particularly the West Loop where the numbers are outpacing the rest of Chicago by a wide margin. The median sales price for condos in Chicago's Near West Side (includes the West Loop) is up 19.2 percent over last year whereas all of Chicago is hovering around 10 percent. For more detail, take a look at this great year-over-year snapshot from the Chicago Association of Realtors showing real estate sales figures for Chicago's Near West Side which includes the West Loop neighborhood.
Demand for West Loop Condos Is Stronger For Good Reason
Also interesting to note is that the number of condo listings in this area is up 29.2 percent and the number of closed sales increased by 71.4 percent. Not surprisingly, inventory is down 46 percent. All this simply confirms what our Best Chicago Properties brokers have been seeing on a day-to-day basis. Namely; more action, shorter market times and higher sales prices for all of our West Loop listings.
Case-Shiller Index Numbers Also Look Good For Broader Chicago Market
The Tribune also has a good article discussing the broader Chicagoland market and sharing the June numbers from the Case-Shiller Index. Per the index, the June monthly uptick in Chicago-area (this is all of Chicago-land not just the city) condo prices of 1.1 percent was lower than the 2.3 percent recorded in May. The June year over year condo prices were 12.1 percent higher. That put them in line with where condo pricing was in November 2011 and interestingly way back in December 2001.
Conclusion: The Fall Market Will Show Continued Price Increases For West Loop Condos
The message is clear, buyers are out trying to buy before the FED tightens and rates rise even higher. For potential sellers who've been timing the market waiting for prices to rise considerably…this Fall might be best time to list. You could wait until Spring but rising rates might slow the market demand thus cause prices to level off for a while. There's a lot of thinking out there that says the pace of price increases will not last at this pace past this Fall.